Search Island Listings



REALTOR® Code of Ethics












Short Sales & Foreclosure Resource Certified



Find an e-PRO in your area
Vineyard images are courtesy of
I Miller Photography
and
John Piekos
SplitRock Real Estate, LLC
9 Windy Way
West Tisbury MA 02575
SPLITROCK REAL ESTATE, LLC
PO BOX 1690
WEST TISBURY MA 02575
508-696-9009
©2004-2014 SplitRock Real Estate, LLC
All rights reserved.
Martha's Vineyard Real Estate Exclusive Buyer's Agent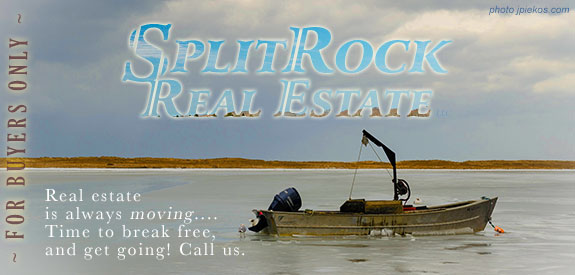 Martha's Vineyard Real Estate


BULLETIN BOARD

~~~~~~~~~~~~~~~~~~~~~~~~~~~~~~~~~~~~~~~
LINK Martha's Vineyard Quarterly Sales Summary Report
Click here to preview > MV Fourth Quarter 2013 Sales Summary
~~~~~~~~~~~~~~~~~~~~~~~~~~~~~~~~~~~~~~~
Realtors® Applaud House Passage of

Bipartisan Flood Insurance Affordability Bill

WASHINGTON (March 4, 2014) - The following is a statement by National Association of Realtors® President Steve Brown:
"The Homeowner Flood Insurance Affordability Act, H.R. 3370, passed overwhelmingly by the U.S. House today, is a responsible and balanced solution to the dramatic flood insurance rate increases unintentionally triggered by the Biggert-Waters reforms to the National Flood Insurance Program.

"As the leading advocate for homeownership and housing issues, NAR applauds this bill, which protects homeowners from the drastic premium increases that went into effect on October 1, 2013, and holds the Federal Emergency Management Agency accountable for any flood insurance policy changes.

"Most importantly, the bill removes FEMA's authority to increase premium rates to unjustified levels at the time of a property's sale, which will stabilize local real estate markets and ensure that both property owners and prospective buyers are treated equally.

"Homeowners nationwide, on the coasts and also inland, who are experiencing financial hardship because of extreme and sudden premium increases will feel immediate relief from this bill, which ensures a slow and steady phase in of risk-based increases.

"NAR data show that through January 2014, four months into the law's implementation, about 40,000 home sales were estimated to be either delayed or canceled because of increases and confusion over flood insurance rates.

"Realtors® thank the sponsors of the Homeowner Flood Insurance Affordability Act, Reps. Michael Grimm, R-N.Y., Maxine Waters, D-Calif., and Bill Cassidy, R-La., whose tireless efforts produced a solution that is fair to property owners and taxpayers, and Majority Leader Eric Cantor, R-Va., for his outstanding leadership and advocacy for the bill.

"NAR urges the Senate to act swiftly to pass this urgent legislation and send it to the President for enactment."

The National Association of Realtors®, "The Voice for Real Estate," is America's largest trade association, representing 1 million members involved in all aspects of the residential and commercial real estate industries.


~~~~~~~~~~~~~~~~~~~~~~~~~~~~~~~~~~~~~~~
A Former Client tells me why he believes the decision to hire an Exclusive Buyer Agent on Martha's Vineyard is a 'No Brainer'.
Dear Peter,

As an Island homeowner, I find that friends often ask about our home buying experience with the hope that we will provide guidance to facilitate their search. My first and only recommendation: Hire an Exclusive Buyer Agent. They will represent you throughout the process from start to finish. Although I am not a real estate professional, I feel the lessons learned and the experience gained during my own home purchase with you by my side provided me the unique perspective to offer advice to others seeking the Martha's Vineyard lifestyle experience.

While I sense more people today contract for the services of Exclusive Buyer Agents than in the past, many home buyers still just don't think about it or don't believe they can actually have someone passionately represent their best interests at all times. This was certainly my friend's mindset. In part, I think it is because people believe it will be more costly. They think there has got to be a catch. I thought you might be interested in how I describe the benefits of your type of service to my friends. (Read More)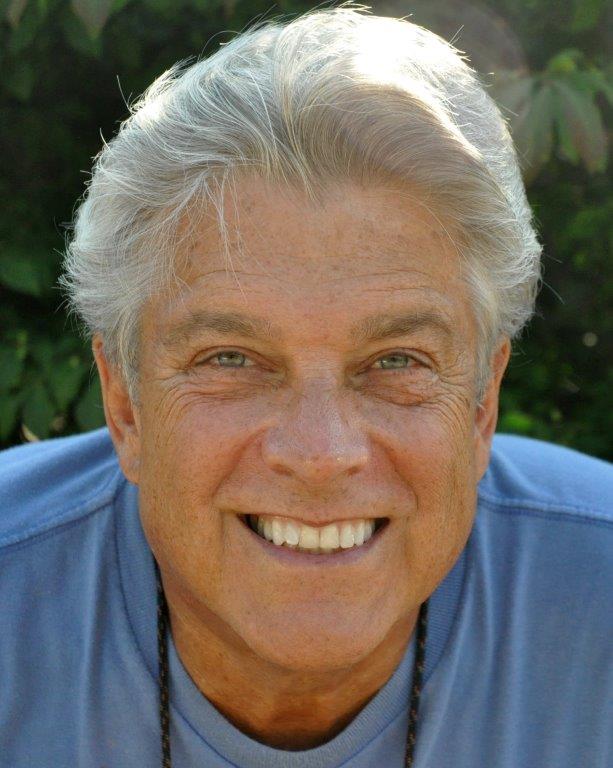 Peter C. Fyler
Owner/Broker
REALTOR®, CRS®, GRI®
Do you want to learn about the purchase process step-by-step up to that all important day when you receive the Deed to your dream property?
Do you want to learn about all the various financing and tax issues?
Do you know the difference between a Buyer Agent Exclusively Representing Buyers and a Buyer Agent working in a traditional real estate office who can work as a Dual Agent?
Do you know what services a Buyer Agent Exclusively Representing Buyers can guarantee you that a non-Exclusive Buyer Agent cannot promise?
Do you want to know how a Buyer Agent Exclusively Representing Buyers gets paid?
The answers are all here at SplitRockRE.com. So, please take your time and read through the user friendly information I have put together FOR BUYERS ONLY. Start your real estate education today. You don't have to be rich to be represented by SplitRock Real Estate, you just have to be SMART!
You will want to bookmark this page in your Favorites folder so you can come back often to review Peter's Picks to preview what I believe are potentially above average luxury home and land opportunities in Edgartown, Oak Bluffs, Vineyard Haven, West Tisbury, Chilmark and Aquinnah, or to research the most recent Sold Property Transfers and Sales Trends. Just for fun, you can keep your eye on the Island by viewing the local webcams on my Island Webcams & Local Weather page.

Knowledge is Power - I Create Power Buyers

Just looking. Subscribe now to my FREE Buyers Basic e-Newsletter. Once a week, you will receive an up to the minute market analysis report of all newly listed properties in all towns on Martha's Vineyard as well as price reductions, properties sold and properties that are under agreement. My subscribers include home buyers, home sellers, bankers, mortgage lenders, appraisers, attorneys and even real estate licensees. People who want to keep current on the market follow me.
Contact me to find out how you can receive my VIP Alert Auto-Responder service providing immediate information on newly listed homes, land, condos and commercial properties. The VIP Alert service is tailored to your specific unique search criteria.
If your interest has gone beyond a casual curiosity and you are ready to get serious about educating yourself in order to make the right investment decision in Martha's Vineyard real estate, then you want representation. I guarantee to provide you with the inside in-depth education you must have in order to make that all important life changing decision. Contact me to become an exclusive buyer client and receive my client level Inner Circle e-Newsletter information service.
This is not one of those canned monthly template newsletters that is 99% generic fluff and 1% Martha's Vineyard area specific. This is 100% timely information presented from my keen perspective as a full time real estate professional and published every week. The Inner Circle e-Newsletter is only available to Buyers who have a passionate dream and a sincere desire to make that dream come true. When you sign on with me you will experience true Exclusive Buyer client level service. SplitRock Real Estate represents the Buyer 100% exclusively providing 100% SERVICE, 100% of the time. My task is to find the best property, with the best terms and advantage that best suits your needs no matter how long it takes. I want you to be informed and comfortable with any buying decision you make. My clients are pleased with what I do for them and eager to recommend my service to their friends. Here is what one of my clients wrote about the Inner Circle e-Newsletter:
"Your Inner Circle e-Newsletter is extremely interesting. Really wonderful. I especially like that you permit a lot of your personal opinions to seep through, you humorously point out the foibles of overpricing and price reductions, and yet you simultaneously identify good opportunities in all price levels. It seems to me almost anyone, from a young family with modest assets, to a buyer looking for a very substantial property, would find your e-Newsletter very helpful."

M. G., Greenwich, CT
"As a client, your Inner Circle e-Newsletter property commentaries have become a key part of my weekly research. If you ever move to a fee-based newsletter format, count me in as a paid subscriber."

Mike S., East Orange, NJ

Do you have any questions about Martha's Vineyard real estate -- or real estate in general? E-mail me, or call me. You will quickly learn that I know Martha's Vineyard, and I know this real estate market. I am a studied and seasoned real estate professional with more than two decades of full-time experience in the Martha's Vineyard luxury real estate market. All communications are held in the strictest confidence, so do not worry; I will never rent, sell or share your personal information.
Respectfully,



Peter C. Fyler
SplitRock Real Estate, LLC
Martha's Vineyard Real Estate Exclusive Buyer Agent
"Sellers' Agents and Dual Agents do not and cannot by law give a Buyer the same degree of loyalty as an Agent who acts on behalf of the Buyer."

Oklahoma Supreme Court ruling - June 1, 1999

A recent Boston Globe article reported, "While buyers are under less pressure to make quick decisions, there are many more homes to choose from and thus more homework involved," said David Wluka, president of the Massachusetts Association of Realtors.
The Globe went on editorializing, "So buyers: Be patient, but be ready to strike. Get preapproved for a mortgage and have other financial paperwork ready. Take advantage of a seller's calendar; if, for example they're itching to move, or want to wait until the school year ends. Get to really know an area, what's available there, and how home prices have moved recently. And, get help -- a buyer's agent, that is...because they can often find out what a seller's situation is for you. It's a good deal for the buyer, too; in most cases, listing brokers split their commissions with a buyer's agent."
"Having an exclusive buyer's agent gives you more of an advantage during the negotiation process because the seller is never aware of the price you are willing to spend -- unlike listing agents, who are only trying to negotiate the highest possible price for the seller," said Barry Nystedt, president of MassBuyerAgents.org.
Let me ask you a question. How do you begin your search for that perfect property you're dreaming of?
Do you thumb through the newspaper and look at the nice display ads?
Do you scour all the tiny classified ads in the real estate section of the newspaper?
Do you surf the Net going from one broker's website to another looking to see what properties they're marketing?
Of course you do.
But did you know, when you call on any of those ads, the listing broker and all of the agents in that office represent the SELLER, not you. Sure, they can offer you Disclosed Dual Agency, but they cannot offer you 100% buyer advocacy (Definition of Advocacy: active support; especially the act of pleading or arguing for something), and in my opinion dual agency introduces the obvious possibility for conflict of interest.
SplitRock Real Estate, an Exclusive Buyer Agency, does not list property for sale and works Exclusively with Buyers in order to completely remove the potential for any conflict of interest.