Search Island Listings



REALTOR® Code of Ethics











Short Sales & Foreclosure Resource Certified



Find an e-PRO in your area
Vineyard images are courtesy of
I Miller Photography
and
John Piekos
SplitRock Real Estate, LLC
9 Windy Way
West Tisbury MA 02575
SPLITROCK REAL ESTATE, LLC
PO BOX 1690
WEST TISBURY MA 02575
508-696-9009
©2004-2016 SplitRock Real Estate, LLC
All rights reserved.
Martha's Vineyard Real Estate Exclusive Buyer's Agent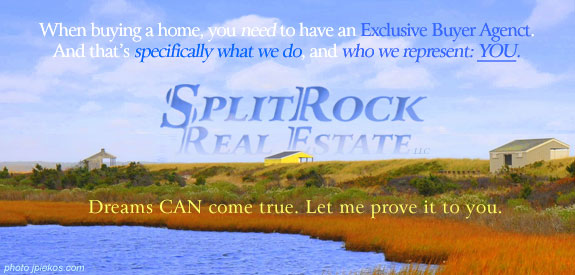 | | |
| --- | --- |
| Welcome to SplitRock Real Estate, an Exclusive Buyer Agency representing Martha's Vineyard Real Estate Buyers for the purchase of Homes and Investment Properties in Edgartown, Oak Bluffs, Tisbury and West Tisbury as well as Chilmark and Aquinnah. At no time during a transaction will we represent the Seller. | |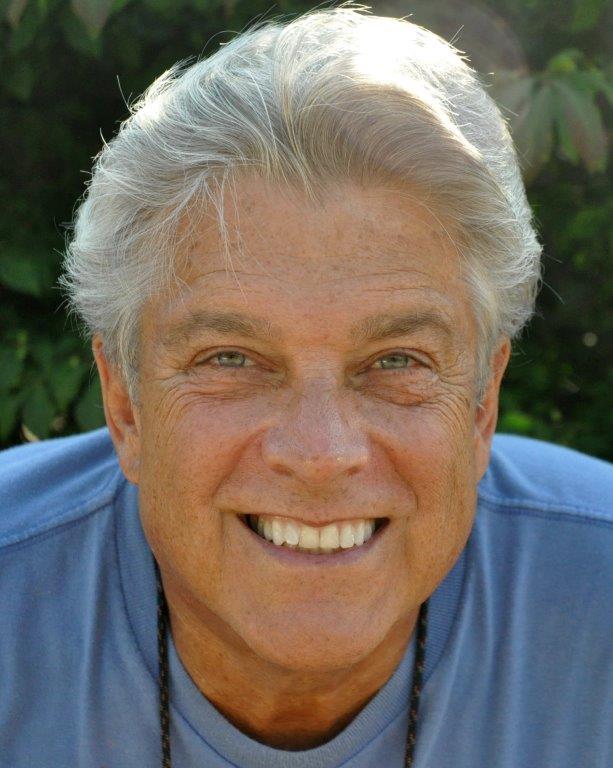 Peter C. Fyler
Owner/Broker
REALTOR®, CRS®, GRI®
Do you want to learn about the home buying process step-by-step from identifying the right property to that all important day when you receive the Deed to your dream home?
Do you want to learn about all the various financing and tax issues?
Do you know the difference between a TRUE Exclusive Buyers Agent who exclusively represents Buyers and an agent working in a traditional real estate office who can represent you one minute and the next minute 'transition' to work as a Dual Agent representing neither you the Buyer nor the Seller?
Do you know what services a TRUE Exclusive Buyers Agent who exclusively represents Buyers can guarantee you that a Dual Agent cannot promise you?
Do you want to know how a TRUE Exclusive Buyers Agent who exclusively represents Buyers gets paid?
The answers are all here at SplitRockRE.com. So, please take your time and read through the user friendly information I have put together FOR BUYERS ONLY. Start your real estate education today. You don't have to be rich to be represented by SplitRock Real Estate, you just have to be SMART!
You will want to bookmark this page in your Favorites folder so you can come back often to review Peter's Picks to preview what I believe are potentially above average luxury home and land opportunities in Edgartown, Oak Bluffs, Vineyard Haven, West Tisbury, Chilmark and Aquinnah, or to research the most recent Sold Property Transfers and Sales Trends.


Martha's Vineyard Real Estate


BULLETIN BOARD

~~~~~~~~~~~~~~~~~~~~~~~~~~~~~~~~~~~~~~~
Martha's Vineyard Quarterly LINK Sales Report
Read here> MV Third Quarter 2021 Sales Summary
~~~~~~~~~~~~~~~~~~~~~~~~~~~~~~~~~~~~~~~
Buyers Beware

"Fake" Exclusive Buyer Agents on the Rise
Over the last several months, the National Association of Exclusive Buyer Agents (NAEBA) has seen an increase in the number of real estate agents claiming to be Exclusive Buyer Agents in spite of working within a company that takes listings or even taking listings themselves. Per the industry definition, an Exclusive Buyer Agent never works with sellers and works within a company that does not take listings. Because an Exclusive Buyer Agent has no inventory to sell, they can work as a true advocate for the buyer regardless of which home is viewed or purchased.

According to the President of NAEBA, the definition of "Exclusive Buyer Agent" is based upon the company the agent is affiliated with taking no listings. This concept goes back to the Common Law of Agency. In most states, when hiring a real estate agent, a consumer is actually contracting with the principal broker (company) and the agent is simply acting on behalf of that broker. Therefore, in order to state that one works with buyers exclusively, the broker, and as such the whole company and all of its agents, must actually work with buyers exclusively, not just one specific agent. In spite of a few states no longer following the Common Law of Agency, the legal industry definition stands.
About NAEBA
The National Association of Exclusive Buyer Agents (NAEBA), created in 1995, is an organization reprsenting real estate companies dedicated to providing representation to BUYERS ONLY. In order to be a member of NAEBA, a company (brokerage) cannot list homes for sale or represent a Seller in any way. This restriction to represent one side of the real estate transaction only avoids conflicts and ensures that the interest of the Home Buyer is protected at all times from searching for the right property, negotiatiing the best price and terms, the home inspection, receiving the financing commitment, and straight through to the all importnat Closing.
The President of the National Association of Exclusive Buyer Agents suggests that it is easy to verify if you are hiring a TRUE Exclusive Buyer Agent. Simply ask this one question when interviewing the agent you are considering to represent you: "Does your brokerage take listings, sell homes, or represent sellers at any time?" If the answer is no, you have a true Exclusive Buyer Agent.


~~~~~~~~~~~~~~~~~~~~~~~~~~~~~~~~~~~~~~~
A Former Client tells me why he believes the decision to

Hire an Exclusive Buyer Agent is a "No Brainer&quot.
Dear Peter,

As an Island homeowner, I find that friends often ask about our home buying experience with the hope that we will provide guidance to facilitate their search. My first and only recommendation: Hire an Exclusive Buyer Agent. They will represent you throughout the process from start to finish. Although I am not a real estate professional, I feel the lessons learned and the experience gained during my own home purchase with you by my side provided me the unique perspective to offer advice to others seeking the Martha's Vineyard lifestyle experience.

While I sense more people today contract for the services of Exclusive Buyer Agents than in the past, many home buyers still just don't think about it or don't believe they can actually have someone passionately represent their best interests at all times. This was certainly my friend's mindset. In part, I think it is because people believe it will be more costly. They think there has got to be a catch. I thought you might be interested in how I describe the benefits of your type of service to my friends. (Read More)

Knowledge is Power - I Create Power Buyers

Just looking?Subscribe now to my FREE Buyers Basic e-Newsletter. Once a week, you will receive an up to the minute market analysis report of all newly listed properties in all towns on Martha's Vineyard as well as price reductions, properties sold and properties that are under agreement. My subscribers include home buyers, home sellers, bankers, mortgage lenders, appraisers, attorneys and even real estate licensees. People who want to keep current on the market follow me.
Contact me to find out how you can receive my VIP Property Alert service providing information on newly listed homes, land, condos and commercial properties. The VIP Property Alert service is tailored to your specific unique search criteria.
If your interest has gone beyond a casual curiosity and you are ready to get serious about educating yourself in order to make the right investment decision in Martha's Vineyard real estate, then you need representation. I guarantee to provide you with the in-depth education you must have in order to make that all important life-changing decision. Contact me to become an buyer client and receive my client level Inner Circle e-Newsletter information service.
This is not one of those canned monthly template newsletters that is 99% generic fluff and 1% Martha's Vineyard area specific. This is 100% timely information presented from my keen perspective as a full time real estate professional and published every week. The Inner Circle e-Newsletter is only available to Buyer Clients who have a passionate dream and a sincere desire to make that dream come true. When you sign on with me you will experience true Exclusive Buyer Client level service. SplitRock Real Estate represents the Buyer 100% exclusively providing service, 100% of the time. My task is to find the best property, with the best terms that suits your needs no matter how long it takes. I want you to be informed and comfortable with any buying decision you make. My Clients are pleased with what I do for them and eager to recommend my service to their friends. Here is what two of my Clients wrote about the Inner Circle e-Newsletter:
"Your Inner Circle e-Newsletter is extremely interesting. Really wonderful. I especially like that you permit a lot of your personal opinions to seep through, you humorously point out the foibles of overpricing and price reductions, and yet you simultaneously identify good opportunities in all price levels. It seems to me almost anyone, from a young family with modest assets, to a buyer looking for a very substantial property, would find your Inner Circle e-Newsletter very helpful."

M. G., Greenwich, CT
"As a client, your Inner Circle e-Newsletter property commentaries have become a key part of my weekly research. If you ever move to a fee-based newsletter format, count me in as a paid subscriber."

Mike S., East Orange, NJ

Do you have any questions about Martha's Vineyard real estate -- or real estate in general? E-mail me, or call me. You will quickly learn that I know Martha's Vineyard, and I know this real estate market. I am a studied and seasoned professional and member of the National Association of REALTORS® with more than two decades of full-time experience in the Martha's Vineyard luxury real estate market. All communications are held in the strictest confidence, so do not worry; I will never rent, sell or share your personal information.
Respectfully,



Peter C. Fyler
SplitRock Real Estate, LLC
Martha's Vineyard Real Estate Exclusive Buyer Agent
"Sellers' Agents and Dual Agents do not and cannot by law give a Buyer the same degree of loyalty as an Agent who acts on behalf of the Buyer."

Oklahoma Supreme Court ruling - June 1, 1999

A Boston Globe article reported, "While buyers are under less pressure to make quick decisions, there are many more homes to choose from and thus more homework involved," said David Wluka, president of the Massachusetts Association of Realtors® (MAR).
The Globe went on editorializing, "So buyers: Be patient, but be ready to strike. Get preapproved for a mortgage and have other financial paperwork ready. Take advantage of a seller's calendar; if, for example they're itching to move, or want to wait until the school year ends. Get to really know an area, what's available there, and how home prices have moved recently. And, get help -- a (exclusive) buyer's agent, that is...because they can often find out what a seller's situation is for you. It's a good deal for the buyer, too; in most cases, listing brokers split their commissions with a buyer's agent."
"Having an exclusive buyer's agent gives you more of an advantage during the negotiation process because the seller is never aware of the price you are willing to spend -- unlike listing agents, who are only trying to negotiate the highest possible price for the seller," said Barry Nystedt, president of Mass Buyer Agents.org.
Let me ask you a question. How do you begin your search for that perfect property you're dreaming of?
Do you start your search on Zillow or Realtor.com assuming that the information is accurate?
Do you surf the Net typing in search phrases on Google, and then going from one broker's website to another looking to see what properties they're marketing?
Do you thumb through the newspaper and look at the nice display ads or scour all the tiny classified ads in the real estate section?
Do you pick up one of those colorful real estate books at the supermarket and try to make sense of all the ads that look the same?
Of course you do.
But did you know, when you select one of those Zillow, Realtor.com (etc) ads you will either have to select the seller's agent to contact , or an alternative real estate licensee that most likely knows absolutely nothing about the property, but is willing to spend a huge amount of money to one of those aggregators in hopes of capturing 'leads'.
And did you know, when you call on any of those newspaper or magazine ads, the listing broker and all of the agents in that office represent the SELLER, not you. Sure, they can offer you Disclosed Dual Agency, but they cannot offer you 100% buyer advocacy (Definition of Advocacy: active support; especially the act of pleading or arguing for something), and in my opinion dual agency introduces the obvious possibility for conflict of interest.
SplitRock Real Estate, a TRUE Exclusive Buyer Agency, does not list property for sale and works ONLY with Buyers 100% in order to completely remove the potential for any conflict of interest.