SPLITROCK REAL ESTATE, LLC
is a TRUE Exclusive Buyer Agency on Martha's Vineyard Island dedicated solely to the representation, knowledgeable guidance and care of buyers throughout the Martha's Vineyard real estate purchase process --
and beyond.

SplitRock Real Estate, LLC
SplitRock Real Estate is a TRUE Exclusive Buyer Agency. What I mean when I say TRUE is that unlike other real estate agencies that will go in which ever direction the wind blows -- either representing sellers, buyers, both parties, or neither party, my company has a single focus. My company is unique among real estate agencies because I do not represent Sellers or their properties at any time, my mission is to EXCLUSIVELY represent Buyers and their best interests all of the time. As a result, there is always a clear separation between the Buyer and the Seller.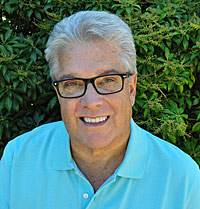 Peter C. Fyler

Owner/Broker

,

REALTOR®, EBA,

CRS®, GRI, ABR®, GREEN, CBR®, SRES®, RSPS, e-PRO, SFR, LMC
For decades, real estate agents in the state of Massachusetts have operated under the premise, "Buyer Beware". The buyer thought, or was led to believe, that the real estate agent showing them property and with whom they were spending so much time with, was representing them. In fact, that agent owes a prescribed loyalty solely to the seller. Many times, it was only after the sale that the buyer found out, the good real estate investment decision they thought they had made was not that good after all.
In Massachusetts since 2005 real estate agents are required to present a Mandatory Agency Disclosure Form to a prospective buyer at the first formal face-to-face meeting to discuss a specific property. It has been shown that the Mandatory Agency Disclosure Form is often times misinterpreted and misrepresented by real estate agents, and as a result misunderstood by consumers. It is not a contract; it is merely a disclosure, and if an agent is going to represent a buyer (just as when representing a seller) a contract needs to be in place. I still think buyers must be wary of disclosed dual agency.
Did you know when you contact a real estate company inquiring about one of their listed properties, the Broker represents the Seller, not you?
When the time comes to engage a Buyer Agent the first question to ask is "Could you at any time represent a seller?" If the answer is "Yes", you know that agent is not an EXCLUSIVE Buyer Agent. Other factors to consider are the agent's experience and commitment to the business. Take your time so you can get a sense of the sincerity that the agent conveys. Ask for references and see what other people say about the experience they had during their property search. I think testimonials are very important.
Can You Afford Not To Be Represented?
Why should the Seller have all the advantages of exclusive legal representation and the buyer not have the same advantage of legal representation? Please contact me if you would like to be exclusively represented by SplitRock Real Estate. I know Martha's Vineyard Island, all six Towns and I work every day to maintain current knowledge of the real estate markets in those towns. Call me and let's talk about your goals. I want to be your TRUE Exclusive Buyer's Agent on Martha's Vineyard. Together we will make your dreams come true.