THERE IS A LOT OF UNCERTAINTY AS WE HEAD INTO 2010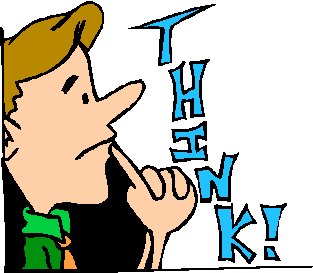 Will we see more Foreclosures? Will we see more Short Sales? Will we see more Unemployment? Sadly, the answer to all these questions is yes. Most likely all of these events will once again push home prices down further. Here's another question: will interest rates go up? Most analysts say yes; they will go up in 2010.
It's clear that people are in the market now making purchases. They are taking advantage of the low – very low interest rates and the newly rewritten and extended first time home buyer tax credit. Many are using this new opportunity to trade up to the home of their dreams. But does this mean the market is recovering or do we have further to travel before we bottom out? I just don't know.
Here's what HomeGain.com, a web marketing company that tracks the real estate market, has discovered in a recent survey.
62% of home BUYERS think homes on the market are overpriced.
76% of home OWNERS think their homes are worth more than their real estate agent recommends.
41% of home OWNERS think their homes' listing price should be 10%-20% higher than their real estate agent recommends.
24% of real estate agents think home prices will go up in the next 6 months.
48% of real estate agents think home prices will remain flat in the next 6 months.
Note: NAR says 2mm people benefited from the first go-around of the tax credit. During this extension period of the Home Buyer Tax Credit, home owners who have been in their homes for 5 years can realize a tax credit deduction of up to $6,500 expansion, but they have to act soon.
Click here to read more >
http://www.marealtor.com/content/Homebuyer_Tax_Credit.htm
What I do know is, as long as you have job stability, the monthly payments of your loan are affordable and not a stretch or based upon any projected rental income, and you are buying the home of your dreams that will make you happy for the long term, this is the time to buy. As I have said before, up or down, in ten years $10,000 to $20,000 will not matter, but don't buy something just because the prices are attractive now – at least not on Martha's Vineyard.
There are a number of properties on the market right now that appear to be very attractive buys. However, many of them are using an "As Is" caveat. That is because the seller usually does not have the funds to make any repairs that could possibly be discovered during a Structural Home Inspection. He is telling you the Buyer up front that no matter what the problem is; it is your problem. Your home inspector or your real estate agent may try to minimize the costs of the required repairs, but let me assure you nothing is inexpensive here on Martha's Vineyard. Don't romance yourself into false assumptions; have your buyer agent get you the facts. I do that for all my clients because I hate surprises.
So as this year skids to a close, let's keep our eye on the prize, have a clear vision of what is important and move forward with intelligent thinking.
Labels: Buying Martha's Vineyard Real Estate, EXCLUSIVE Buyer Agency, luxury homes, Luxury Real Estate, Peter Fyler, SplitRock Real Estate