Radon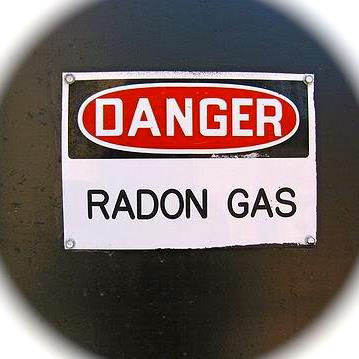 A common environmental concern with homes on Martha's Vineyard is Radon.
What the heck is Radon?
It's a radioactive gas. It's colorless, odorless and undetectable by most humans.
So why do I have to worry about it?
Over a period of years exposure to Radon gas can have a significant and detrimental effect on your health. It is the second leading cause of lung cancer in the United States - are you getting that?
Where does it come from?
Radon is a constantly emiting gas that comes from the natural decay of uranium in the soil. Radon gas seeps through any access point in a basement or foundation. It finds its way through cracks, nooks, crannies, poorly sealed pipes, sump pump pits, drainage basins or any other loose point primarily in the foundation or at soil line. Once in the home, the gas can collect in low-lying, closed areas like basements where it builds up over time to dangerous levels.
Radon may also enter a home through the water supply, although this problem primarily exists with private wells. If a Radon test in your home discovers Radon in the air, and your domestic water comes from a well, it is advisable to conduct a Radon water test. It takes about 10,000 pCi/L of Radon in water to raise the Radon level in the air inside the house by 1 pCi/L. The preferred method for removing Radon from water is point-of-entry treatment which is aeration at the water supply. Here is some information from the EPA on the Proposed Radon in Drinking Water Rule.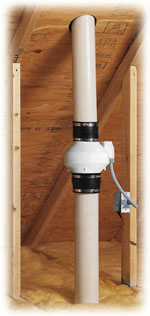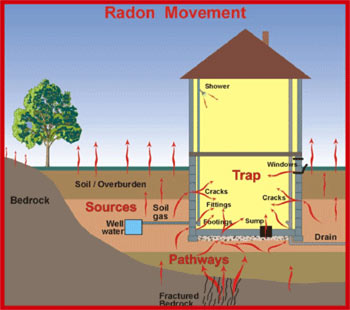 What is a dangerous level?
The Environmental Protection Agency (EPA) of the US Government has set a threshold of 4 Pico curies/liter (4pCi/L) as the safe level. Any reading above that is considered to be actionable. However, I start to get concerned for my buyer clients when I see a reading above 2 Pico curies/liter. The World Health Organization's International Radon Project recommends an action level of 2.7 pCi/L. A reading of 10-12 Pico curies/liter is "equivalent to a pack of cigarettes a day", according to the EPA guidelines. However, the debate as to what is and is not dangerous continues with the UK action level at 10pCi/l and Canada at 15pCi/L.
How widespread is the problem?
Radon has been found in homes throughout all 50 states. Certain areas are more susceptible than others (Click here to follow link to Map of Dukes County Radon Zones), but no location is risk-free. All homes on Martha's Vineyard have some Radon present and in some isolated pockets the level is quite high. Up until recently the higher Radon incidence has been up-Island in areas like Chilmark, but now we are finding Radon in all areas of the Island from Edgartown to Tisbury, West Tisbury and beyond. Concentrations of Radon-causing materials in the soil can be either natural or man-made. Homes built near glacial rock formations or shale formations may be at a higher risk. The only way to tell for sure is to have a home tested.
What do I do if I want to have my home tested?
There are two forms for Radon testing: active and passive. The instrumentation to perform active testing is usually expensive and generally requires the services of a structural inspector or Radon mitigation specialist. Active devises constantly measure the levels of radon in a portion of the home and display those results. Passive testing can be performed by a do-it-yourselfer and the kits are available at outlets like Ace Hardware or Home Depot. Passive devices collect samples over a period of time and then are taken away and analyzed. Either method can help you determine your level of risk. The government EPA web site provides information on finding appropriate resources and testing devices in their Consumer's Guide to Radon Reduction - How To Fix Your Home.
What do I do if test results show a high level of Radon gas in my home?
Testing standards are being revised as research continues; however, if the Radon gas level is too high, a Radon reduction system should definitely be installed in order to mitigate the gases. The installation should be done by a professional to insure that the Radon is effectively mitigated. According to the EPA, typical Radon mitigation systems can cost between $800 and $2,500, but on Martha's Vineyard those prices can be higher. I have a llist of Radon Mitigation companies that work on the Vineyard on my Martha's Vineyard Island Service Provider page.
It doesn't matter if you're buying new construction or an older home, Radon can be a significant issue. Buyers of Martha's Vineyard homes should be aware of the Radon risk in the town where they are buying and decide whether a Radon test is desirable. When in doubt, the EPA always recommends testing. If seller has had a test done already, make sure the test results are recent or that the home has not been significantly renovated since the test was performed. If in doubt, get a new test done. It is commonly believed as a rule of thumb that whatever the Radon level is at the basement level, the Radon level on the floor above will be about one half of that. Knowlege and common sense should guide you to make the right decision. If the reading in the basement is ~2.0pCL/i and you are never going to finish the basement for use as living space then you may not need to mitigate. If the Radon level is higher and the basement is going to be a family room where a lot of time is spent it might be wise to mitigate.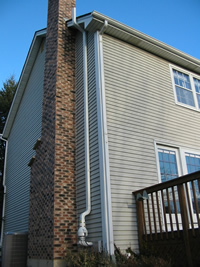 Normally, mitigation includes running a stack up through a chase in an interior wall or along the outside wall of the house with a constantly operating fan in series. I have had that technique modified so that the stack and fan are at least 20 feet away from the house and concealed in a thicket of tall grasses. I strongly recommend when purchasing a new home in an area where Radon has been found, testing for Radon preceeds a complete Structural Inspection. For more information you can consult the EPA Radon Website.